WE BUILD BRANDS
YOUR Experienced Sales Support Team specializing in Food, Drug & Mass Retailers

The Chapman Edge
When you need a sales partner who specializes in food, drug and mass chains, we are the perfect virtual consultancy company providing experienced sales support to your organization. Plus, we will work as an advisory team to assist you and your brand to ensure retail success.
Our team is comprised of industry insiders with deep knowledge of how to navigate retail chains while delivering measurable results. We will collaborate with you to develop effective strategies and drive execution in retail chains.
Let us become YOUR National Sales Manager. We will take excellent care of your brands!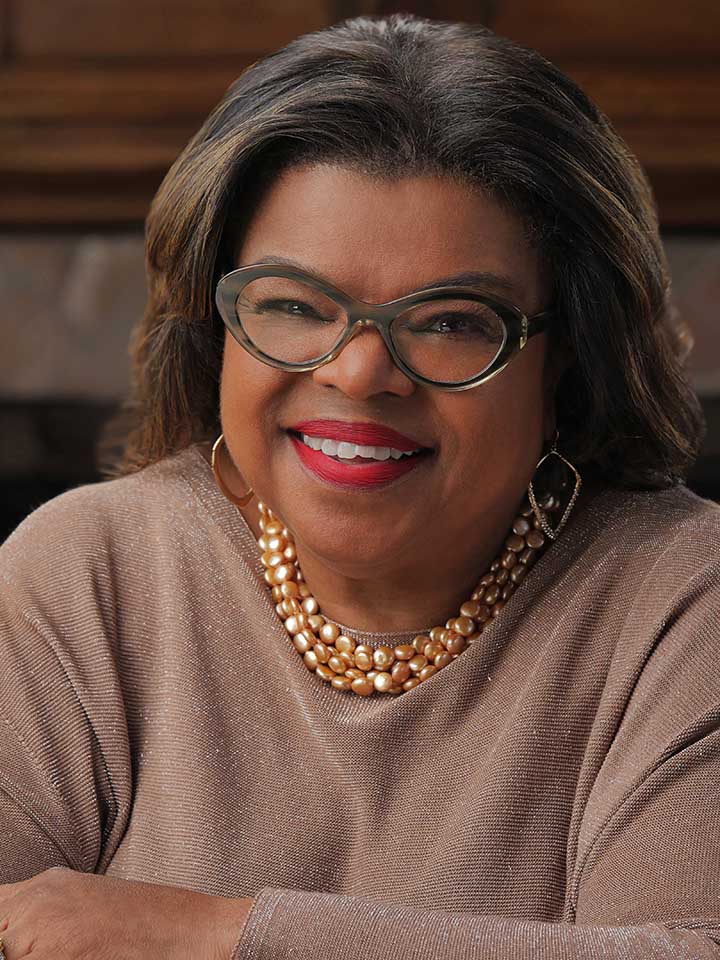 Roslyn C. Chapman,
President and Founder
"We work across RETAILER teams to manage brand success!"
Roslyn C. Chapman, or "Roz" as she is known throughout the retail industry, has a proven track record in consumer-packaged goods (CPG) sales, marketing and business development. She is a sales advisor and business thought leader who is frequently selected as the "go-to-confidant" by major retail chains for multicultural merchandising.
Prior to founding The Chapman Edge in 2000, Roz had a rich training background which included mentorship and training by some of the best leaders in the industry. She spent 15 years with market-leading CPG company, Alberto Culver, which operated internationally and in multiple retail segments. Roz shared that, "Alberto Culver was an amazing company and best-in-class employer, ensuring that employees received state-of-the-art training." She held a prominent position as Director of National Accounts. Roz traveled extensively to international markets managing military and domestic sales which gave her the opportunity to study retailer practices abroad. While at Alberto Culver, Roz honed her skills as a successful business executive and marketer, and she emphasizes that this extensive training ground was pivotal in preparing her for starting her own successful business helping build brands at retail.
Roz's retail experience also includes working with Johnson Products Company for six years where she again was fortunate to be trained by the best and the brightest sales executives in the industry.
Under Roz's leadership, The Chapman Edge has evolved into not only a solid sales consultancy, but through her deep industry connections across all classes of trade (COT), she has expanded the company's sales focus to include other general merchandise categories both core and closeout. Roz ensures that The Chapman Edge keeps pace with this very fast-changing retail environment, especially retailer logistics and manufacturer operations to assure full distribution channel customer service to all clients.
Roz is a featured columnist and consultant with recognized trade and consumer publications which include Mass Market Retailer (MMR), Chain Drug Review, and Drug Store News. She is community-minded and an active volunteer with the Museum of Science and Industry as well as a mentoring program for high school girls. Roz is also a current Board Member of "we: empowering women to advance wellness".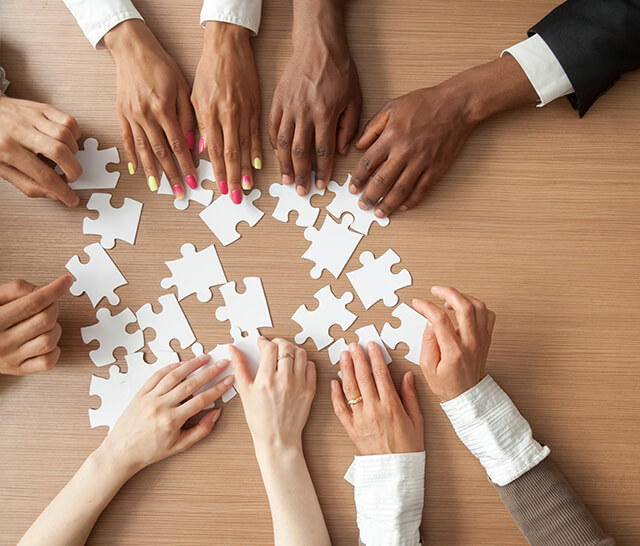 OUR TEAM
We are comprised of experienced business and sales professionals with expertise in national account retail chain management. Our team includes an Advisory Board which consists of corporate executives and business owners. We use a modified version of the SCORE business model and have a database of the best-in-field consultants working with us to ensure that our clients' needs are not only met…but exceeded!
Customer Service
Let us handle the daily responsibilities and rigor of retail account management. We work with new brands entering retail as well as established brands in distribution. Our team is experienced at managing all aspects of the sales life cycle for brands including sell-in, analysis, and point of sale reporting. We have worked with many brands and have a verifiable track record for taking brands to market and growing those that are mature.
Supply Chain Coaching
We have studied supply chain and will work with client logistics/operations to assure acceptable ratings/scores for on time delivery and fill by the distribution center. We know that you can't sell what's not on the shelf. Our team of experts will help you manage the supply chain for brand success at retail.
Accounting Deductions & Collections
We are experts in the reconciliation of post audits, missed/unpaid invoices, damage claims, and deductions which can occur at times with no apparent explanation. We have experience with the process, and we are patient and effective in getting to the bottom of the issue. We are also able to assist with training your internal teams.
Promotional Planning & Tracking
Let us strategize with your team to develop promotional plans and we are very knowledgeable on chain promotional tool box options. We will work with you to plan cost effective sales-building consumer events to drive brand sales. Many retail chain vehicles can be cost prohibitive, but there are always options to drive sales. Let us help you with national and/or geo-targeted brand awareness along with community and in-store events. We have the inside track and can help you choose the best programs to fit your brand needs.
Brand Marketing
We will work with your marketing team to plan forecasts for both promotional and non-promotional production needs. When new item plans are launched, we will collaborate with you to discuss the level of annual forecasts anticipated. We will evaluate each item to determine its feasibility and assist with developing plans to ensure success at shelf. We visit retail stores and strategize product flow, shelf positioning, and the competition. We will ask the right questions to ensure that your product wins at retail: Is the margin right? Is the solution being met by another item? How many stores should the item be merchandised in? As experienced experts, we know that the cost of launching a new item is significant, so asking the right questions upfront can avoid the high cost of markdowns and returns. If this should occur, we can also advise with strategies to help minimize the cost impact.
Presentation Development
You can depend on us to work with you on packaging copy and product testing. While many brands do well online or in non-brick and mortar channels, this success does not always translate at retail stores. We will assist your marketing teams to guide them on the retail merchandising experience.

We specialize in retail and wholesale accounts, so you can trust us to operate as the lead point of contact for any and all matters specific to these customers for your brand. Our service to you not only brings a solid relationship with the category manager, but also the full merchandising team that supports your brand success. This includes replenishment, supply chain, space management, marketing, digital, promotion, logistics and more. We know who to go to in the hierarchy, and we have access to the people who are the decision makers.
"Roslyn's high integrity and business skills have gained her the respect of everyone she has had contact with. It has always been easy for her to build an item or create a new line, but she always sees the real opportunity to grow sales and profits."
"Roslyn is an accomplished professional in the areas of personal care sales. She has very good relations with various distribution channels. I have always enjoyed working with Roslyn over the years."
"Roslyn spearheads several of our key account initiatives with a deep knowledge of the industry and the primary players involved. One of her many core attributes is her ability to combine the hard analytic needs of her clients with a genuinely pleasant, yet results-oriented outlook. She gets it."
"Roslyn knows the business so well that she is able to help her clients get to a solution that will both support the brand and the retailer she is working with. I have hired Roslyn to work on my brands and would do so without hesitation in the future. She is a huge asset to any organization fortunate enough to work with her."
Associations
The Chapman Edge is well known for being relevant and "in the know". We are active at trade shows and industry events which keeps us up-to-date on all the latest retailer best practices which we share with all of our clients.
We are an objective business partner to you with deep category experience.
Your brand is our brand and we win together!

LET US HELP BUILD YOUR BRAND AT RETAIL!
NEW CLIENTS ONLY! FREE 30 Minute Retail Consultation when you complete and submit this form.